At Never the Same Boutique LLC, we understand your unique needs. Our prosthetic bras shop exists to provide a convenient place to locate custom and specialized products for chemotherapy, radiation, and mastectomy patients in Tifton, Phillipsburg, Tift County, and Albany, GA. Visit us today to discover our wide selection of breast cancer bras and other items designed with your needs in mind.
Breast prosthesis and silicone breast forms:
Our selection of silicone breast forms in Georgia include top-quality products. We offer solutions for asymmetry, weakened backs, swimming and more. Our trained staff can review our options to determine the best breast prosthesis for your needs.
Camisoles:
Our soft, lightweight camisoles offer comfort and ease of wear. Offering a variety of styles that feature inner pouches and jacket-style slip-ons, these elegant options are ideal for post-mastectomy patients.
Post-op bras:
Our post-surgery bras in Georgia include a wide selection of options for all women. From simplistic elegance to sexy feminine, we provide top-quality bras that offer comfort and style.
Scarves:
Never the Same Boutique LLC offers eye-catching, upbeat and feminine scarves. Enjoy a look of sophistication with a bow, wrapped or pinned style.
Medical alert bracelets:
Our beautiful, engravable medical bracelets store medical information and make a nice fashion statement, too. We offer a selection of brass and 18-Karat electroplate in various designs. Perfect for a self-treat or a gift for a loved one!
Turbans:
We offer a great selection of poly cloth and terry cloth turbans. Available in a wide range of colors, we have something to match every skin tone and outfit.
Wigs:
Manufacturers have come a long way with wigs in recent years. Our store offers a huge selection of wigs that look like natural hair. Choose from a variety of colors and styles, including additions and extensions.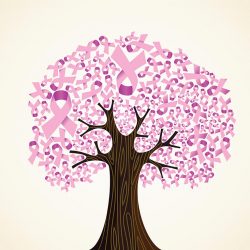 Shop Our Selection Today
For a great selection of breast cancer bras and other customized products, visit our post-op bras shop today. We'll help you find the prosthetic bras or other times that you need, or, if we don't have it, we'll order it for you! Contact our friendly staff at 229-382-3322 with any questions about post-surgery bras.